Thermal Insulation
Hygienic system & food safe environment
Acoustic system, sound insulation and absorption
Durable, reliable quality
Quick installation
Environmentally friendly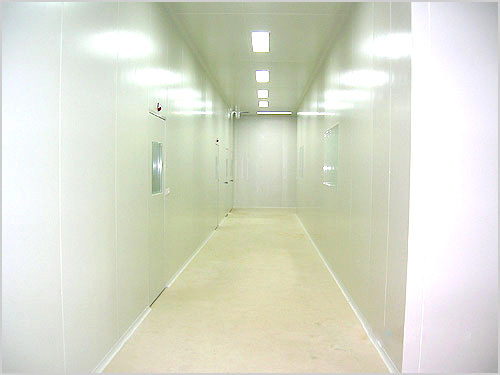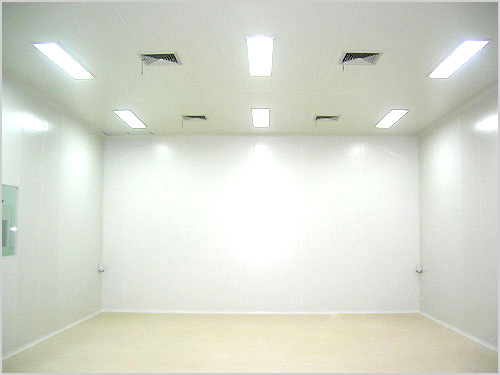 Suitable to clean room and general industrial application to prevent heat, keep temperature and eliminate noise disturbance
Square Panel System Co., Ltd. develops manufactures and markets highly qualified prefabricated sandwich panels using core material of rock wool for cold room, clean room and general industrial
applications.
Square Panel System Co., Ltd. has become leading sandwich panel manufacturer in the country and in regional country as well.  Almost decade of experience and continuing research and development has made Square Panel System to be a reliable and international partner.
SQUAREROCK™ Panels are highly advanced sandwich panels using a core material of rock wool, Lamella type with a mainly vertical fiber structure as a constructive, insulating core material. The color steel sheet skin acts compositely with the rock wool core to form a high performance with all features needed for industrial, commercial requirement.
Thermal Performance
SQUAREROCK™ Panels give good insulation property. The thermal conductivity at a mean temperature of 10 ºC is 0.033 W/mK. The heat transfer coefficient (U) can be found by dividing thermal conductivity by panel thickness in meter. The coefficient values are given in panel performance table.
Water Resistance
Rock wool core repels water due to the presence of water repellent additives. Moisture condensing from air within rock wool core is less than 0.02% by volume at 95% relative humidity.
Fire Safety
SQUAREROCKTM Panels are composite of non combustible materials Rock wool itself is classified in highest European fire class A1 according to EN13501-1. SQUAREROCKTM Panels conform to fire resistance standard BS476 part 20:1987, BS476 part22:1987 rating up to 120 min. In case of fire, it doesn't cause smoke or burning droplets No aggressive or environmentally unfriendly substance
or gases are released.
Chemical & Biological Excellence
Rock wool core panels are chemically inert and completely rot proof. Do not encourage the growth of fungi, moulds or bacteria and do not offer sustenance to vermin.
Aesthetic & Architectural Surface     
SQUAREROCK TM Panel surfaces are prepainted galvanized steel sheet with primer and modified polyester paint as top coating. The surfaces need no special treatment. Stainless steel is also available on customer demand.